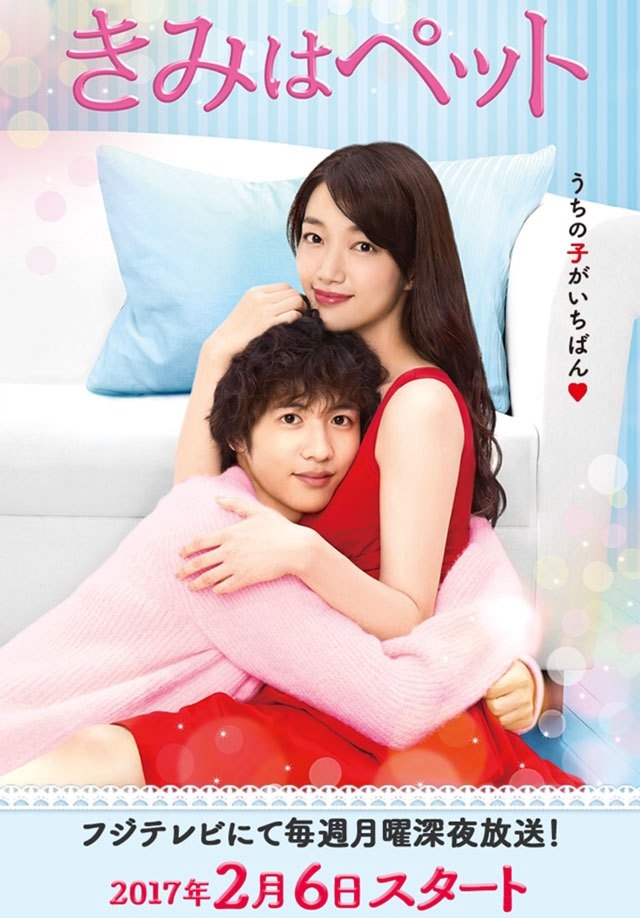 This drama is airing next week - I'll be starting it then. I'll alternate releasing one Totsuzen episode and one Kimi episode - since it usually takes me 3-4 days per episode, I might fall behind the airing schedule a little, but not by a lot. Plus, you'll get 2 dramas! :D
Synopsis
Sumire Iwaya (Noriko Iriyama) works as an editor for a well known newspaper. She is attractive and graduated from a prestigious university.
She goes through a difficult period after being dumped by her boyfriend and getting demoted at work. One day, she picks up a beautiful young man, Takeshi Goda (Jun Shison), out of a box. Takeshi looks like her former pet Momo and Sumire offers to let Takeshi live in her home as her pet (taken from Asia wiki).
NOTE: This project will be slow going. I was going to split my time evenly between this and totsuzen, but without soft subs and with the difficulty finding videos, this will be more of a side project. Still commited, though.
Progress
Episode 1 - 15%
Episode 2- 16 - Waiting